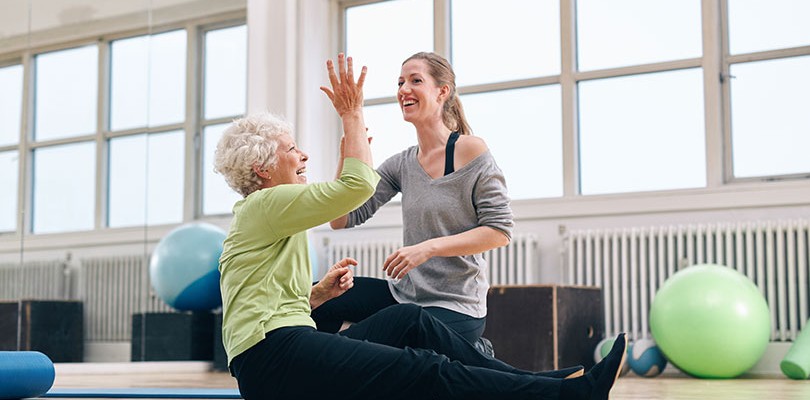 Pulmonary Rehab and COPD
If you live with COPD, you've likely heard about pulmonary rehabilitation somewhere along the way. If the term sounds new to you, the techniques will be more familiar: exercise, education and support take center stage, and together these can significantly improve your comfort and happiness. Pulmonary rehab has earned so much attention because it helps in so many ways.
Learning to exercise properly, set good goals and master breathing techniques can take some time, and success won't come overnight, but the effort is well worth your while. If you're thinking about rehab for your COPD, here are eight benefits that should convince you to start right away.
1. More Control
When you live with a chronic and progressive disease, it's common to lose your sense of control. You can no longer do everything you want when you want to do it, and sometimes your disease completely dictates how you spend your days.
A team of specialists will guide you through your pulmonary rehab program, but you put in the work to get better. Your progress depends on your own participation, and that's an empowering feeling — especially when you start to see results.
Related Search Topics (Ads)
Having independence despite COPD may be a challenge for many. Here are some things you can do to become more independent and healthy.